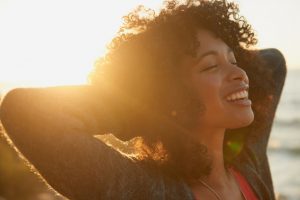 Are you self-conscious about the way your teeth look? Maybe you've been considering getting a smile makeover, but you feel like it's not for you. However, cosmetic dentistry isn't only for celebrities anymore. Countless people elect to improve their smiles with aesthetic dental treatments every year. Whatever problems your smile may have, like chips, gaps, stains, or crooked teeth, there's a way your cosmetic dentist in Glastonbury can fix it. Keep reading to learn some of the signs that you're ready for a smile makeover and a few of the ways your dentist can help.
Signs You Need a Smile Makeover
Here are some of the most common signs that you're ready to take your smile to the next level:
You Don't Smile in Photos
Scroll through your most recent selfies or the tagged photos of yourself on social media. Are you smiling in them? If you are, are you covering up your teeth? If so, it could be a subconscious sign that you're not satisfied with the way your teeth look.
You Avoid Social Situations
Do you always seem to come up with excuses to not hang out with or even chat with your friends and family on a video call? Withdrawing from social situations is another sign your smile needs a makeover.
Your Smile Doesn't Make You Smile
The physical act of smiling triggers the release of feel-good chemicals in the brain, like dopamine. That said, seeing yourself grin in the mirror should make you feel happier. If that's not the case, it may be time to revamp your smile with cosmetic dentistry.
How Your Cosmetic Dentist Can Help
Your dentist offers several different cosmetic treatments to help transform your smile for the better. Some of the most common ones include:
Dental Crowns
A dental crown is a customized tooth-shaped "cap" that is placed over a tooth to improve its appearance as well as its structure and function. Crowns are made of dental ceramic, which can mimic natural tooth enamel almost perfectly.
Porcelain Veneers
Instead of covering the entire crown of the tooth, porcelain veneers in Glastonbury are bonded to just the front surface, making them a more conservative treatment. They're incredibly resistant to staining, so you can enjoy a brilliantly white smile for years to come with veneers.
Teeth Whitening
Professional at-home teeth whitening is one of the most popular cosmetic dentistry treatments, and it's not hard to see why. You simply wear custom-made trays coupled with a potent bleaching gel for a certain amount of time each day. Within two weeks, your smile should be several shades brighter!
It's all too easy to see cosmetic dentistry as something frivolous, but the truth is a smile makeover can give you the confidence you didn't know you needed. Give your dentist a call and ask which cosmetic treatment would best benefit your unique smile!
About the Author
Dr. Brad Heim has decades of experience as a dentist under his belt, including a general practice residency at the University of Rochester. He is a passionate pursuer of continuing education courses to hone his skills. He has even achieved a Fellowship in the Academy of Laser Dentistry. His practice offers all the cosmetic services listed above and more to improve your smile and confidence. To learn more, visit his website or call 860-633-2031.