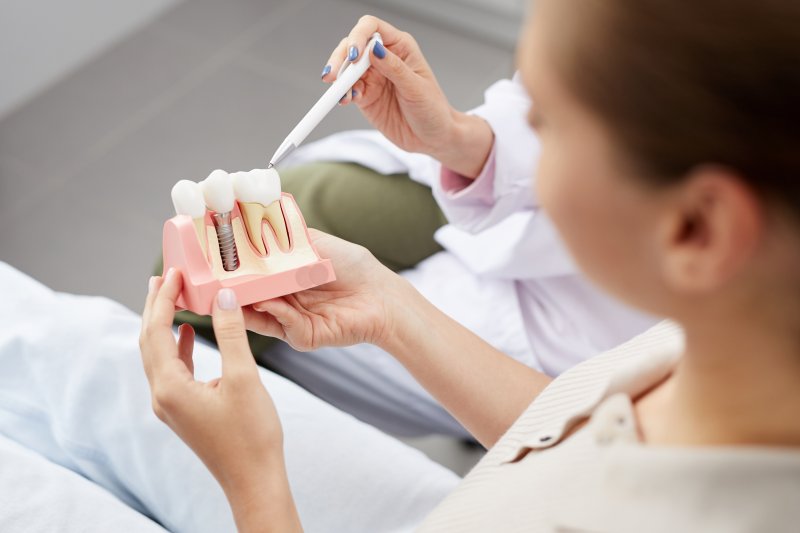 Today, 120 million Americans are missing at least one tooth and over 36 million people in the U.S. do not have any teeth. Centuries prior, fixing these dental concerns would involve the use of unsanitary materials like seashells and animal bones. Fortunately, innovations in technology and dentistry allow patients today to choose from a multitude of durable, safe, long-lasting treatment options. However, when reviewing the choices, many patients wonder if dental implants in Glastonbury are worth the cost. If you have found yourself wondering something similar, then keep reading!
So, Are Dental Implants Worth the Cost?
According to the 3 million patients around the world who have restored their smile, bite, and speech with dental implants, the answer is a resounding yes! In addition to having an impressive 95% success rate, they are the only restorative option available that stimulates your jawbone (which prevents your facial structure from changing over time). Plus, it is important to remember that although the upfront cost may be higher, they have a longer lifespan and do not need to be replaced as often as other restorative options, like bridges. So, you may end up saving money in the long run by starting with dental implants!
4 Additional Benefits of Dental Implants
Their 20+ year lifespan and unparalleled ability to preserve your jawbone are two monumental reasons to choose dental implants. However, there are additional benefits to consider when deciding whether the cost is worth it. Here are four reasons patients love them:
Durability – Since they are surgically placed directly into the jawbone, they bypass the uncomfortable movement that comes with dentures.
Easy maintenance routine – Your dental implants can be cared for by brushing and flossing them regularly. So, you can say goodbye to special cleaning solutions and extensive food restrictions!
Natural-looking appearance – Dental implants are custom-made to match the size, shape, and color of your other teeth. That way, you are left with a flawless smile!
High-quality material – Not only is the makeup of dental implants natural-looking, but it is stain-resistant and cavity-resilient too.
When it comes to your smile and health, you are worth the investment. So, if you have one or more missing teeth, it is time to talk to your dentist about dental implants!
About the Author
Dr. Brad Heim's career began when he graduated from The University of Connecticut School of Medicine in 1985. Since then, he has earned the Mastership Award from the Academy of General Dentistry (which is a status held by less than 2% of general dentists in the U.S.) and has been inducted as a Fellow of The Pierre Fauchard Academy. Today, he is an active member of multiple reputable organizations, including the American Dental Association and the Connecticut State Dental Association. If you are considering dental implants, visit his website or give him a call at 860-633-2031.