Teeth Whitening – Glastonbury, CT
Enhancing Smiles in Less Time
Stains and discoloration can cause a person to shy away from social gatherings and opt for the comfort and safety of their own home. When you're ashamed or embarrassed by your smile because of years of drinking coffee, smoking or chewing on your favorite pens and pencils, you might think there is no viable solution to fix the damage that has been done. Fortunately, Dr. Heim and Dr. Carroll can treat these problems with teeth whitening in Glastonbury. Using the Opalescence teeth whitening system, you can see dramatic results in a matter of weeks. To find out more about this unique solution and how you can get started, contact us today!
Who is a Good Candidate for Teeth Whitening?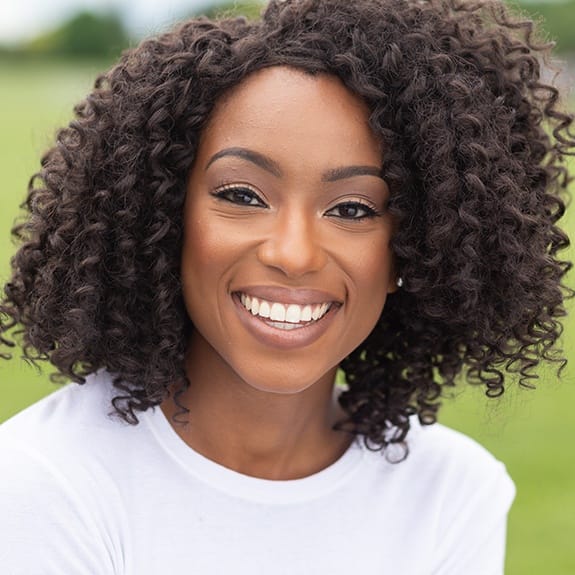 Individuals who have stubborn surface stains or those that lie deep-down beneath the tooth's enamel can benefit from teeth whitening. It is important for your dentist to perform a full examination prior to moving forward with any type of cosmetic treatment to determine if any other factors could be causing your teeth to dull.
If you are prone to teeth grinding, have thinning enamel, or your gums are receding, teeth whitening may not be the best solution for you. It will be necessary to address these issues and receive proper treatment before having your teeth whitened.
If you've had restorations (i.e. fillings, crowns), it may be necessary to have these replaced so that the color of your artificial tooth matches the rest of your teeth.
How Does the Process Work?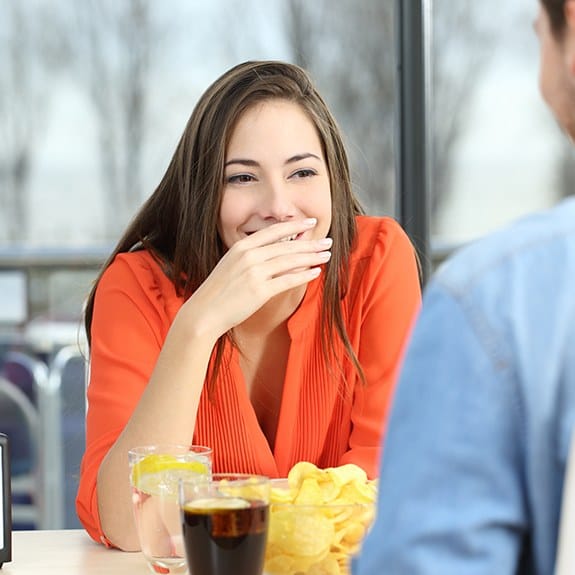 Using at-home teeth whitening in Glastonbury, your dentist will provide you with the Opalescence system. Using convenient trays, the high-grade bleaching gel provided is used to enter your enamel and begin blasting away stains. Containing peroxide, the substance causes superior whitening results that will have you see an enhanced, whiter and brighter smile.
The trays are customized to fit your smile, ensuring a comfortable and clean fit. Depending on the severity of your stains, you and your dentist will choose the concentration of the bleaching gel you will use when performing your treatments at home. After wearing your trays for a designated amount of time each day, you can expect to see results in just two weeks.
How to Maintain Results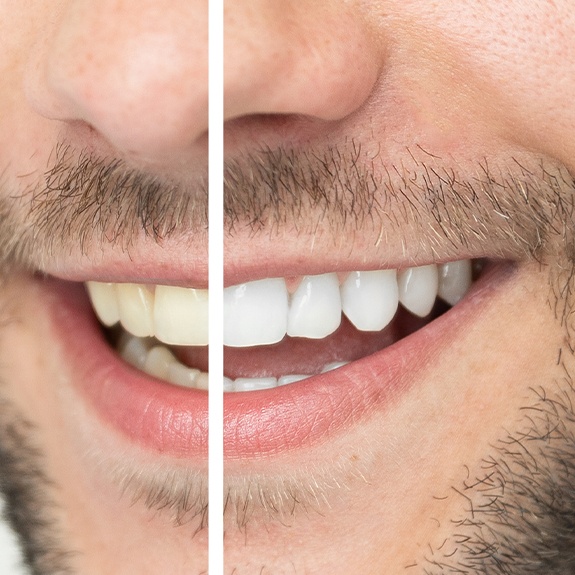 In order to maintain your whitening results, it is important that you follow a few easy steps:
Maintain a good oral hygiene routine that includes brushing your teeth twice a day, flossing at least once a day, and rinsing with an ADA-approved mouthwash
Keeping your regular six-month dental checkups and cleanings
Avoid consuming dark-colored foods and beverages
Stop smoking or using tobacco products
Stop drinking excessive amounts of alcohol
Do not use your teeth as tools
Talk to your dentist about a custom mouthguard if you have bruxism
Do not chew on inanimate objects or ice