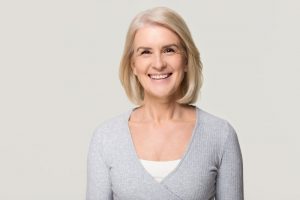 Without question, dental implants are considered the gold standard in tooth replacement. They not only look and feel more like natural teeth than any other option, but they also have a success rate of over 95% and can last a lifetime with proper maintenance. But while the failure rate is quite low, it's still helpful to be aware of why it occurs as well as the signs to look for. Keep reading for 5 common reasons for implant failure and find out how to minimize your risk. With this information, you'll have an even higher chance of enjoying all the benefits of dental implants in Glastonbury for life.
Signs of Dental Implant Failure
The implant is loose.
You have pain or sensitivity when chewing.
The gum tissue has receded or "pulled away."
You have chronic pain around the implant.
You see signs of inflammation such as bleeding, swollen, or tender gums.
Why Do Dental Implants Fail?
Here are 5 common reasons for dental implant failure, along with tips for prevention:
Smoking – The long-term success rate for smokers drops to around 85% because their ability to heal is impacted. If you use tobacco, talk to your dentist or doctor about help with quitting.
General health problems – Conditions such as uncontrolled diabetes or immune disorders can also affect your ability to heal and may jeopardize an implant over the long-term.
Gum disease or poor oral hygiene – To care for your implant, it's crucial to brush and floss consistently and see a dentist for regular checkups and cleanings. This prevents inflammation of the tissue around an implant that can lead to failure.
Inadequate bone – Just like natural teeth, implants rely on strong, healthy bone around them for support. Unfortunately, bone loss begins to occur in the jaw after tooth loss, and some patients (particularly those who lost their teeth a long time ago), may not have enough bone left to support an implant. With that said, a bone graft can often be done to strengthen the jaw and make implants a success.
Clenching and grinding – Chronic clenching and grinding at night puts a lot of force on implants, potentially causing them to become loose. In many cases, however, a custom-made nightguard can protect implants from this risk.
Dental implants are an outstanding tooth replacement option. By knowing about the risk factors for failure, seeing your dentist regularly, and caring for them at home, you can feel confident that you'll enjoy them for life.
About the Author
Dr. Brad Heim has been an award-winning general, cosmetic, and restorative dentist for 35 years. With a Mastership from The Academy of General Dentistry as well as advanced training, he provides outstanding implant dentistry from start to finish. If you're interested in dental implants or have any questions, he can be reached via his website.