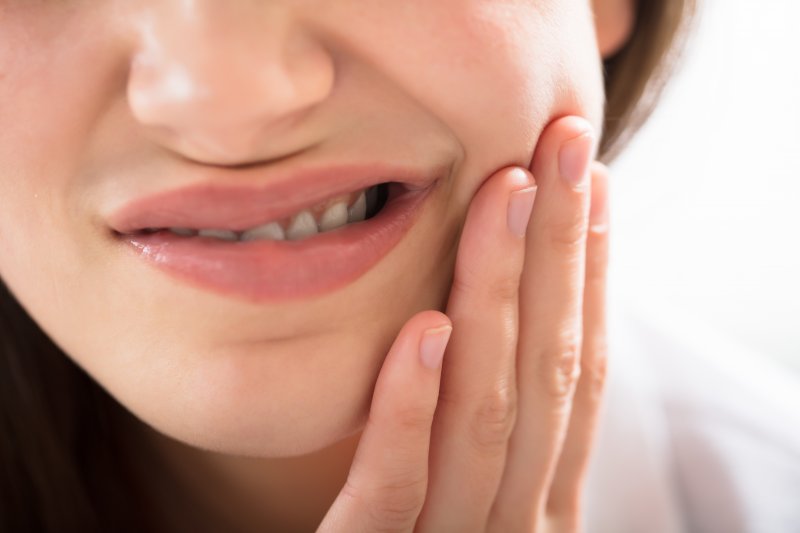 The holidays are a time for the whole family to have fun together, but even during these festivities, dental accidents can still happen. You might break a tooth on a candy cane, or your child might accidentally get hit in the mouth while playing with their relatives. Here's the best way to handle some holiday dental emergencies that could strike at any moment.
Toothaches
A piece of food might have gotten stuck in your mouth; rinse with warm salt water and floss well to check. If this doesn't work, chances are professional help is needed. Hold a cold compress to your cheek if the area around the tooth is swollen.
Chipped or Broken Tooth
Try to gather and save any loose pieces. A broken tooth might bleed; to stop it, hold gauze over the area for ten minutes or more. Rinse with salt water to reduce the chance of infection. (Bacteria could enter the tooth and start attacking the tissues inside.)
Knocked-Out Tooth
If an adult tooth is lost, you need to see the dentist right away (within four hours at the very latest) if you want to try and save it. In the meantime, you need to try and keep the tooth alive. Pick it up by the crown (the part that's usually exposed and chews your food) and rinse it off without scrubbing it. Try to put it back in place in your mouth; if it doesn't fit, you can put it in milk or a saline solution instead.
Partially Dislodged Tooth
Sometimes a tooth might come partway out of the socket but is still attached to the mouth. Like a fully knocked-out tooth, it needs to be treated right away if you want to keep it. A partially dislodged tooth may hurt, so take over-the-counter pain relievers and use a cold compress as you need to.
Lost Crown
Find the crown so that you can bring it to the dentist. You can sometimes (temporarily) reattach it with dental cement, denture adhesive, or toothpaste, all of which can be bought at the store. (Do not use actual glue.) If you leave the tooth exposed, you can use a dab of clove oil to lessen any sensitivity.
Lost Filling
The edges of your teeth might be sharp, so try to fill the hole with dental wax. This will also protect the inside of your tooth from food debris and temperature changes.
Abscess
An abscess is a potentially severe infection. It can damage your teeth and might even spread to other parts of your body. Call your dentist right away if you find any pimple-like or blemish-like growth on your gums. Rinse with salt water several times a day to ease the pain and try to push the infected pus towards the surface.
Get in touch with your dentist as soon as you can while using the above tips to keep your smile as safe and comfortable as possible. Hopefully, the situation can be dealt with quickly and you'll be able to enjoy the rest of the holidays with your family.
About the Author
Dr. Brad Heim has received a Masters award from the Academy of General Dentistry and has been practicing in Glastonbury since 1986. During an emergency, he will do whatever he can to see you as quickly as possible and ensure your smile gets the care it needs. To schedule an appointment, visit his website or call (860) 633-2031.