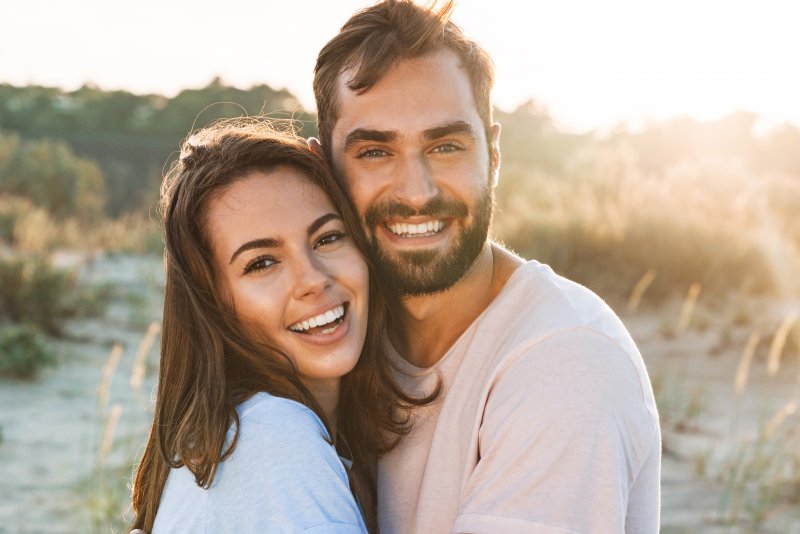 Are you tired of the way you feel about your smile? Do you want to make a change for 2020? If so, why not consider cosmetic dentistry? With so many available options to choose from, there is bound to be one or more solutions that can help remove unsightly stains, fix unwanted chips and cracks, and even repair decayed or damaged teeth. If you are ready to start the new year off right, find out what a cosmetic dentist in Glastonbury can do for you.
Hide Your Impurities with Porcelain Veneers
If smile imperfections have you staying on the sidelines when it comes to social gatherings, get ready to get into the game by hiding your impurities with porcelain veneers. These thin sheaths of cover the surfaces of your regular teeth, hiding a wide array of cosmetic flaws, including:
Chips
Cracks
Stains and discoloration
Minor gaps
Misalignments
Crooked or misshapen teeth
In just two appointments, your dentist in Glastonbury can effectively cover the unsightly blemishes and transform your smile. The procedure itself is minimally invasive, only removing a small portion of tooth enamel for proper bonding. Before you know it, you'll have a new and improved appearance that can last a decade or more with proper care and maintenance.
Brighten Your Smile with Teeth Whitening
Over time, teeth can become yellow or gray in color, leaving you hiding behind your hands. When this happens, professional teeth whitening can offer longer-lasting results than anything you'll find in your local drug store. With personalized at-home whitening kits, you can brighten your smile on your time and see dramatic results in a matter of weeks.
Not only will you receive custom-made whitening trays that fit comfortably in your mouth, but you won't have to worry about possible leakage onto your soft oral tissues like you would with an over-the-counter kit. Plus, the high-grade peroxide bleaching substance blasts away surface and deep-down stains, allowing you to see a brighter, whiter smile in less time.
Fix Damage and Decay with All-Ceramic Dental Restorations
No one wants a spotlight shining on their dental work these days, which is why more and more dentists are now offering all-ceramic dental restorations. Without the use of metal, you can watch as your dental crown, filling, bridge, inlay or onlay neatly fits and blends in with the rest of your smile. Your damaged or decay tooth will no longer have to worry about silver or traditional amalgam restorations fitting over your weakened tooth. Instead, your dental prosthetic will be matched to the size, color, and shape of your natural tooth, making it almost impossible for anyone to tell the difference.
Remove Cavities with Tooth-Colored Fillings
If a cavity is plaguing your mouth, and you're in need of a filling, not to worry! Just like all-ceramic dental restorations blend in with your smile, so will tooth-colored fillings. After your dentist has thoroughly cleaned out the decay, they will use a composite resin that is matched to your natural tooth color to fill and seal it off from further reinfection. This not only offers greater protection against decay, but it also disguises your dental work, which is a win-win situation.
Don't hold off on making changes any longer. By improving your smile, you'll not only look great, but you'll exude the confidence you need to put the past behind you and make 2020 your best year yet!
About the Author
Dr. Brad Heim graduated from The University of Connecticut School of Dental Medicine in 1985 before completing a general practice residency at The University of Rochester. Since 1986, he has been practicing general dentistry in Glastonbury, helping its residents achieve brighter, more beautiful smiles. Combining his talents with a fellow dentist, Dr. John Carroll, the two provide a breadth of cosmetic services to improve, enhance, and transform patient smiles. Whether it is porcelain veneers, teeth whitening, tooth-colored fillings, or all-ceramic dental restorations, individuals will see a new and improved appearance in no time at all. To learn more, contact our office via the website or by calling (860) 633-2031.