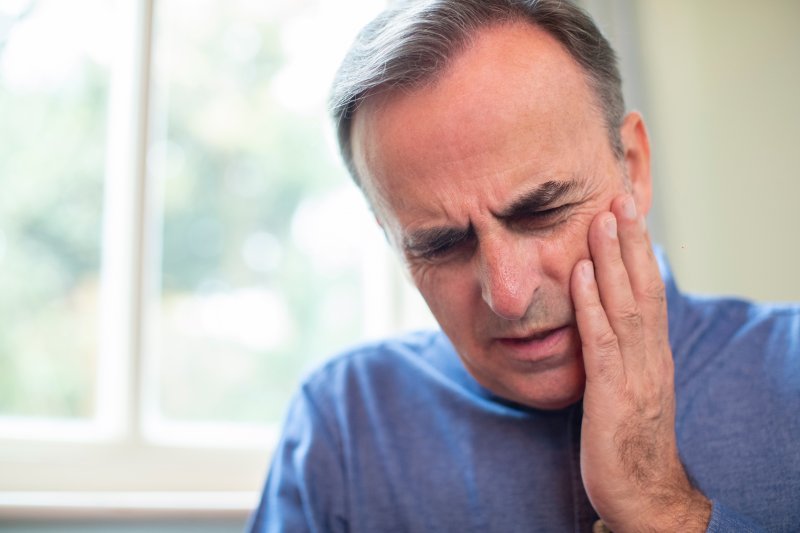 Are you experiencing more migraines? Dealing with a cracked tooth for the first time? Turns out, chronic teeth clenching can be a direct cause, according to a dentist in Glastonbury. However, many people don't consider the fact that stress plays a major role too, and the Covid-19 pandemic is more than likely at fault. Here's why.
Most stress-related problems cause damage to teeth and even result in more discomfort in your head and jaw. As your regularly clench, you put undue stress on a specific muscle in the side of your head known as the temporalis muscle.
Many people aren't aware of it, but the temporalis muscle is directly responsible for closing the jaw. To better understand this muscle and how it's causing your chronic discomfort, try the following:
Place your hands on the side of your head just above your temples.
Move your hands back a little and clench your teeth.
Feel your muscle tighten as you clench.
As this muscle is regularly flexed, it will begin to get tired, sore, and eventually cause a splitting headache (or migraine.) If you find yourself waking up often with migraines or headaches, it's likely that you were clenching quite a bit while you slept. With so many people struggling through this pandemic, it's not surprising if you're clenching more often than in previous months or years.
Additionally, reports of cracked teeth have also become more common since the pandemic started. This makes sense considering the more that you clench your teeth, the more likely teeth are to crack under the pressure, leaving them exposed to bacteria and at higher risk of developing decay.
With this in mind, what can you do to resolve the issue? It's one thing to recognize that you're clenching, but it's only the first step. The next step is to pay attention to your clenching habits throughout the day and confirm if your teeth are touching more than usual. While keeping your lips together and your teeth apart is a good start, it's far more helpful in the long-term to schedule a visit with a dentist in Glastonbury to receive a custom-made nightguard.
By wearing a nightguard while you sleep, you not only reduce the risk of grinding your teeth together, but you provide the temporalis muscle the relief it needs. Remember, the more this muscle tenses up, the more common your migraines are likely to become. Treatments like these are non-pharmacological, non-surgical, and non-invasive, ensuring you can address your symptoms in a natural and effective way.
If cracked teeth and migraines have become all too common in your day-to-day during the pandemic, don't hesitate to call a dentist today for a fully customized oral appliance!
About the Practice
Dr. Brad Heim and Dr. John Carroll recognize how stressful the past year has been, which is why they work hard to create a comfortable and accommodating dental environment for patients. Whether you're in need of a checkup or a personalized oral appliance to protect teeth and reduce migraines, they're here to help. To set up an appointment, you can contact them through their website.