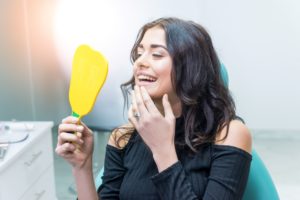 Are you ready to take the leap to improve your smile with cosmetic dentistry? That's great! Before you can get started on your journey to enhanced confidence, you'll need to find a cosmetic dentist in Glastonbury. Transforming your teeth is a big investment, so you don't want to trust just anyone to handle the process. Here are 7 tips to help you choose the right dentist to achieve the attractive smile you deserve.
1. Ask for recommendations.
Google will provide you with a long list of dentists in your area, which can be a hassle to sort through. Instead, ask your friends and family for recommendations to help narrow the list.
2. Review qualifications and experience.
Although many dental practices offer cosmetic services, not everyone specializes in elective treatments. It's best to review each potential dentist's qualifications and experience to ensure they've completed advanced training in cosmetic procedures.
3. Consider the location and office hours.
Depending on your treatment plan, you might require multiple visits to reach your goals. Your schedule is busy, and you don't have the time to drive several miles to maintain your appointments. Consider the location and the office hours of the dental practice to make it easy to keep your visits while accommodating your schedule.
4. Review their smile gallery.
Not all dentists can provide you with the results you want. You can feel confident in the decision you're making for your smile by reviewing the dentist's smile gallery. You will see before and after pictures of their work to ensure they meet your expectations.
5. Read online reviews.
Take the time to read online reviews and testimonials to learn more about the dental team's chairside manners and the quality of their work. You'll have firsthand insight into what you can expect to make the right choice for your needs and comfort.
6. Look for financing options.
Unfortunately, many dental insurance companies don't cover elective procedures. Look for a dental office that accepts a variety of payment methods to keep your picture-perfect smile within your budget. Besides traditional options choose a location that accepts third-party financing to achieve a beautiful smile without draining your wallet.
7. Schedule your consultation.
After you've found a dentist who fits your needs and expectations, schedule your consultation. Use the time to learn more about the dental practice and ask any questions you have. You can even request a tour of the office to feel confident in your decision.
Invest in a Beautiful Smile
Invest in the right dental team to achieve the radiant smile you desire. You can feel confident about the road ahead, so you can focus on more important matters.
About Dr. Brad Heim
Dr. Heim earned his dental degree from The University of Connecticut School of Dental Medicine. He has earned his Masters award from The Academy of General Dentistry and has completed advanced training in advanced treatments. He can create the personalized plan you need to improve your smile. Contact our office today to schedule your consultation.