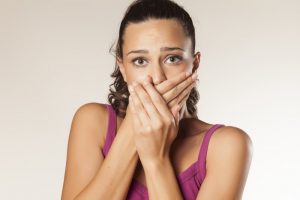 Living with crooked teeth is embarrassing and you're tired of hiding your smile every time you meet someone new. You've heard that Invisalign is an excellent option for aligning teeth with discretion; however, can you afford it? You have dental insurance, but you're not sure if it includes Invisalign in Glastonbury? Read on for answers!
The Cost of Invisalign
Since every patient is unique, determining the cost of Invisalign varies greatly from patient to patient. Invisalign is usually comparable to traditional orthodontics in most cases.
Cost is determined based on the complexity and duration of your case. Your dentist can tell you exactly what your cost will be during a consultation where x-rays and photos of your teeth will be taken.
Dental Insurance and Invisalign
Many dental insurance plans include an orthodontic benefit. If you have this benefit, it is typically a lifetime maximum that ranges from $1000 to $2000, and that is the maximum amount that your insurance will pay for orthodontic treatment.
Plans that include an orthodontic benefit will typically allow that coverage to be used for Invisalign treatment. The best way to determine exactly what your benefit will be is to partner with your dentist's insurance or treatment coordinator. They can contact your insurance company to ask what your orthodontic benefit covers.
Is Invisalign Right for Me?
Invisalign works well for most cases, although it can't correct complex bite issues.
If you have teeth that overlap, are crooked, or have relapsed from previous orthodontic treatment, it is likely that Invisalign can correct your smile.
To get the very best results, your aligners will need to be worn at least 22 hours each day and changed every 2 weeks. Changing aligners can often be done at home, which means fewer visits to your dentist for checkups and less time needed from your busy schedule.
With excellent patient compliance, most Invisalign cases can be completed in 12 to 15 months.
If you are ready to learn more about Invisalign, you can call your dentist in Glastonbury to schedule your consultation today.
About the Author
For over 30 years, Dr. Brad Heim and Dr. John Carroll have been providing high quality dental care to patients in Glastonbury, CT. They combine their skills to offer their patients comprehensive care that meets all of their dental needs under one roof. You will also find this team out and about in the community giving back at local schools, and even providing services to underserved countries.
If you would like to contact Dr. Heim or Dr. Carroll, they can be reached through their website or by calling 860-633-2031.