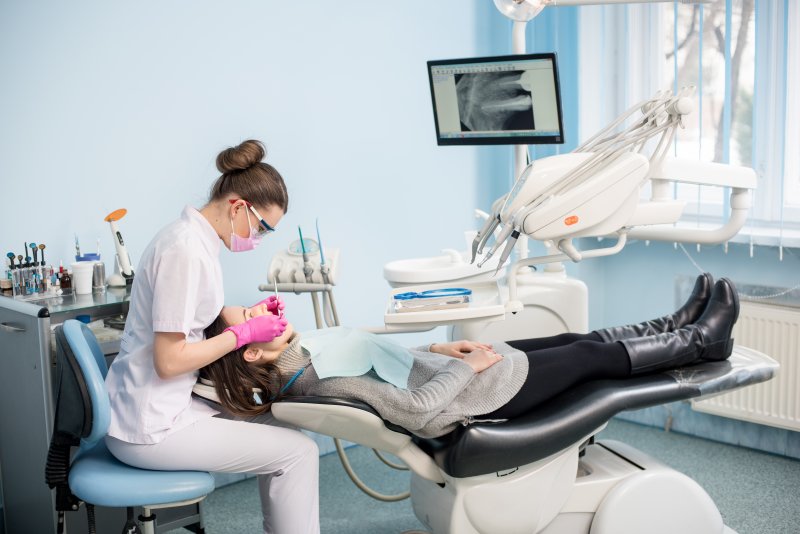 Dental emergencies come in all shapes and sizes. From severe toothaches to knocked-out teeth, knowing when to seek help isn't always easy. There may be times that you are tempted to "brush it off" or simply hold out to see if the pain subsides, but if you wait too long, this can spell disaster for your smile. Before you face your next dental injury, take some time to learn what signs or symptoms to look for that will warrant a trip to the emergency dentist.
When is Your Injury a Real Emergency?
In most situations, anytime you feel pain within your mouth, you should seek the help of a dental professional; however, with the world continuing to deal with COVID-19, most dental offices are seeing only patients with real dental emergencies. During this time, these types of instances include:
A knocked-out tooth that requires immediate attention to save
Extreme tooth pain that is the result of a serious infection, resulting in a necessary root canal or tooth extraction
A loose tooth, as this can be a sign of gum disease or dental caries (cavities) that can lead to increased oral and overall health issues
Increase swelling in the facial/jaw region combined with fever, difficulty breathing and/or swallowing
Oral sores are not healing within two weeks of initial appearance
Apart from the scenarios listed above, some instances will require eventual treatment but not at the current time. These are often easily cared for at home, providing you with temporary relief until your dentist is available to see you.
What Common Problems Can Be Treated at Home?
When faced with a dental injury or accident, the first thing you should do is call your dentist's office to inquire about a possible appointment. Based on the information you provide, a member of the team will determine if you should come in or simply treat the problem with an at-home remedy. If they choose the latter, you will receive step-by-step instructions on how to take care of your injury. It is not that they don't believe your situation shouldn't be treated by a professional, but with the current climate, it may be an issue that will eventually require proper treatment, just not at this time.
To prevent additional damage or harm to your injured area, it is likely your dentist will recommend using an over-the-counter pain reliever and cold compress to treat minor toothaches (i.e. caused by lodged food between teeth) or a chipped tooth Using gauze, a clean cloth, and an ice pack can help stop the bleeding and reduce swelling of a soft tissue laceration. It is also suggested that you keep dental cement on hand if you have a filling or crown and it accidentally falls out. This will temporarily put it back into place until you can see a dentist for permanent placement.
Whatever you do, don't ignore an accident that occurs to or around your face. It is always best to call your dentist's office and inquire about what you should do about the situation. Whether it is coming in to see the dentist or treating it at home, you can rest assured that your dental team will provide the best level of care for your smile.
About the Author
Dr. Brad Heim graduated from The University of Connecticut School of Dental Medicine in 1985 before completing a general practice residency at The University of Rochester. Since 1986, he has been practicing general dentistry in Glastonbury, helping its residents achieve brighter, more beautiful smiles. Combining his talents with a fellow dentist, Dr. John Carroll, the two are dedicated to providing emergency dentistry services to those in need. Dealing with a knocked-out tooth or severe tooth pain? No matter the problem, it is important that you call our office and speak to a member of the team who can help you get the care you need safely and quickly. Contact our office via the website or by calling (860) 633-2031 if you are suffering from a dental injury and need assistance.