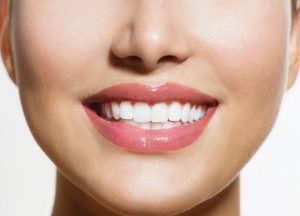 Are you experiencing bite problems due to an overbite, underbite, or crossbite? You may think that you can avoid these issues forever, but a bad bite can start to show more serious symptoms if left untreated. Tooth enamel can begin to wear down, leaving you with a more yellow appearance and a higher risk of exposing the inner tooth.
If you don't want to use traditional braces as a teenager, or you would rather maintain the image you have now, your dentist in Glastonbury offers Invisalign as an alternative solution. The average treatment time is shorter with Invisalign and you'll experience additional conveniences. Keep reading to learn what they are!
The Types of Teeth Invisalign Can Improve
If you're experiencing mild to moderate levels of misalignment in your smile or you have gaps in between your teeth that aren't serious enough to require traditional metal braces, you'll see significant improvements after using clear aligners from Invisalign in Glastonbury.
Often, patients seeking Invisalign treatment do so because they already had traditional braces growing up but failed to wear their retainers after completing treatment. Your dentist has plenty of experience hearing from patients like this and treating specifically for this problem. Without wearing a retainer, even the most crooked teeth can naturally begin shifting back to their original position.
However, if you're looking to treat symptoms associated with a bad bite, such as enamel wear, jaw pain, chewing problems, or other symptoms, Invisalign has been proven to help patients with overbites, underbites, and crossbites.
How the Invisalign Process Works
During your consultation, you can ask your dentist in Glastonbury any questions you have about the treatment process, but it's actually quite straightforward. After your dentist determines you are a good candidate for Invisalign, they'll take a mold of your teeth, so they can send it to an Invisalign lab. There, your series of clear aligners will be created.
Each pair of clear aligners is designed to match a specific step in your realignment process. Thanks to software provided by Invisalign, your dentist can plan each step of your orthodontic treatment digitally, showing what your teeth should look like over a specific time frame. By wearing them throughout the day, tiny amounts of pressure will push your teeth into a straighter and healthier position.
The Average Treatment Time for Invisalign
Treatment time varies depending on the severity of your case, but patients typically report doing the treatment for about 12 to 18 months before switching to a retainer. This time can also vary depending on how committed you stay to wearing your clear aligners.
For effective results, you'll need to wear your clear aligners for at least 20 to 22 hours a day, only removing to brush or eat. Without this commitment, you run the risk of interrupting your orthodontic treatment.
Have more questions on Invisalign? Ask your dentist in Glastonbury during your next appointment!
About the Author
Dr. Brad Heim earned his dental degree from the University of Connecticut School of Dental Medicine and completed his general practice residency at the University of Rochester. He's a member of the ADA, the New England Masters Study Club, and the Connecticut State Dental Association. To learn more about his Invisalign treatments and practice, contact him at (860) 633-2031 or visit his website.