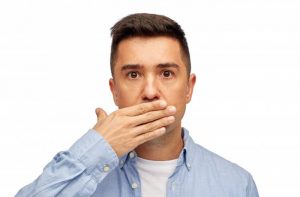 You've lived with stains on your teeth since you were a child. No amount of brushing and even whitening your teeth has been able to make a difference and you feel self-conscious whenever you smile or talk to other people. Did you know that you may have tetracycline staining? Your Glastonbury dentist explains what this is and what your options are for improving your smile.
What is Tetracycline?
Tetracycline is an antibiotic that has been around for over 60 years and is used to treat many different types of infections. It is not recommended for children under eight years old or pregnant women as it can cause permanent discoloration during the tooth mineralization process. Depending on the dosage used and the length of treatment with Tetracycline during the mineralization process, the discoloration may manifest as a yellow, gray, or brown color on your teeth.
Dealing with Tetracycline Staining
Since Tetracycline discoloration is permanent, most whitening treatments are unable to remove the staining. However, cosmetic dentistry has some excellent options such as dental bonding, veneers, or porcelain crowns that can be used to cover teeth with Tetracycline stains.
Dental Bonding – This treatment uses composite resin, which is the same material used for dental fillings to bond directly to your tooth and cover stains or discoloration. Bonding is quick, non-invasive, and very affordable. You can typically complete your treatment during one appointment.
Porcelain Veneers – A veneer is a micro-thin layer of porcelain that fits over your tooth and is capable of changing the shape, size, and shade of your tooth. Veneers can be used to repair one or two teeth, or completely redesign your smile.
Porcelain Crowns – Designed to replace your entire tooth, a porcelain crown fits over the remaining structure and closely mimics the shape and shade of your natural tooth. With CEREC one-visit crowns, your teeth can be restored and stains eliminated during one short appointment with your dentist in Glastonbury.
Which Option is Right for Me?
Would you like to learn how it might be possible to eliminate Tetracycline stains and have a flawless smile? Contact your Glastonbury dentist to schedule a complimentary consultation to discuss options for your smile.
About the Author
Dr. Brad Heim and Dr. John Carroll have been providing patients in Glastonbury, CT with high quality dental care for over 30 years. Patients enjoy state-of-art technology, comprehensive dental services, and a warm and caring environment when they choose our practice as their dental home.
If you would like to contact our dentists, they can be reached through our website or by calling 860-633-2031.