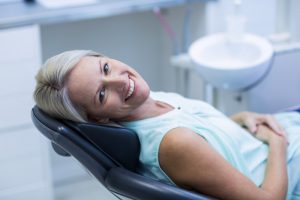 You've been told by your dentist in Glastonbury that you need another crown. Your schedule is more hectic than ever and you're not sure how you're going to fit the treatment in until your dentist explains that CEREC crowns can be completed in one day! While this sounds like the perfect solution, how do you know if CEREC is the right type of restorations for your needs? Read on for a comparison.
How is a CEREC Restoration Completed in one Visit?
CEREC uses revolutionary 3D technology that allows your dentist to scan an image of your tooth directly to a milling machine located in the office. The scan not only allows your dentist to customize your restoration to their exact specifications, it also eliminates the messy and uncomfortable process used to gather impressions of your teeth in the past.
When your dentist is ready, the milling machine uses high quality porcelain and crafts a dental crown for you while you wait. This means you will be leaving your dental office with a same-day crown in Glastonbury that is fully functioning, durable, and aesthetically pleasing.
What is the Process for a Laboratory-Made Crown?
A crown fabricated in a dental laboratory takes much longer to complete and requires at least two long visits. During the first visit, your tooth is prepared for your new crown, impressions are taken for the lab, and your dentist makes you a temporary crown to wear while you wait for your final restoration to be completed.
It takes 1 to 2 weeks for your final crown to be finished, and then you return to your dentist for a second visit to have your permanent crown placed. The whole process can take anywhere from 1 to 3 weeks to complete.
Why Choose CEREC?
CEREC utilizes high quality porcelain to fabricate in-house crowns, which ensures that you are getting a product that is comparable to a lab-made crown.
Your time is valuable, so the fact that CEREC can be completed during one visit to your dentist is priceless for many patients; while others appreciate the fact that they're more comfortable during the procedure since they don't have to endure impressions or wearing an unreliable temporary crown.
Whatever the draw may be for you, it is comforting to know that you are receiving a high quality restoration that you can rely on in a fraction of the time.
About the Author
If you are looking for a dental practice that provides comprehensive dentistry and utilizes innovative technology such as CEREC, look no further than the Glastonbury, CT practice of Dr. Brad Heim and Dr. John Carroll. Patients appreciate the gentle and compassionate dental care they receive in a warm and friendly environment.
If you would like to contact our dentists, they can be reached by calling 860-633-2031 or through our website.